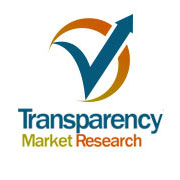 Albany, NY — (PRESS RELEASE JET) — 09/14/2017 — The global ceramic tiles market features a highly competitive and extremely fragmented landscape as the top five players accounted for a combined share of meagre 7.7% in 2015, notes Transparency Market Research (TMR). These leading companies are Kajaria Ceramics, RAK Ceramics P.J.S.C, Siam Cement Group, Grupo Lamosa, and Mohawk Industries Inc. The top players are intensely introducing innovative designs and patterns and boosting their distribution channels in order to consolidate their market presence. Several players are conducting extensive research into the current design trends and ramping up their sales efforts in major regions to gain a competitive edge over others.
Browse Market Research Report: http://www.transparencymarketresearch.com/ceramic-tiles-market.html
The global market for ceramic tiles was valued at US$76.81 bn in 2015, in terms of revenue. Rising at 9.80% CAGR from 2016 to 2024, the opportunities in the market is projected to reach a valuation of US$178.10 bn by the end of 2024.
Asia Pacific Projected to Offer Lucrative Growth Avenues
Regionally, the global ceramic tiles market is segmented into North America, Latin America, and the Middle East and Africa, Europe, and Asia Pacific. Of these, the Asia Pacific market held the leading share in 2015 and is projected to occupy a share of 66.5% by the end of 2024. This regional market is anticipated to witness a substantial demand for ceramic tiles throughout the forecast period, primarily in countries such as China, India, and South Korea.
The primary product segments in the ceramic tiles market are floor tiles, ceiling tiles, roofing tiles, and wall tiles. Of these, the segment of floor tiles is projected to witness a robust growth throughout the forecast period. In terms of aggregate consumption volumes of ceramic tiles, the floor tiles segment dominated the market in 2015.
Get TOC Of This Report @ http://www.transparencymarketresearch.com/report-toc/1688
Growing Prominence of Ceramic Tiles in Beautification of Homes Unlocks Exciting Opportunities
The global ceramic tiles market is primarily driven by their growing use in a number of applications such as in residential replacement, commercial, new residential, and industrial various nations. This is mainly attributed to the rising construction activities in several developed and developed nations such as India, China, and various ASEAN countries. The growing push among people toward beautification of homes and a thriving construction activities in commercial sector in a number of industrialized nations are the key factors boosting the ceramic tiles market. The growing popularity of ceramic tiles in several Gulf Cooperation Council (GCC) nations is driven by their increasing use of ceramic tiles in imparting vibrant colors to homes and innovative patterns to walls. This is expected to boost the ceramic tiles market.
Owing to the higher durability and longevity, there is an increasing prominence of the use of ceramic tiles over marbles for flooring and walls, which is catalyzing the growth of the ceramics market. Rising spending of people in residential replacement has bolstered the consumption of ceramic tiles. The soaring demand for ceramic tiles is attributed to them being cost-effective and resist chipping and breakage. This is expected to accentuate the market in the coming years.
Get accurate market forecast and analysis on the Ceramic Tiles market. Request a sample to stay abreast on the key trends impacting this market @ http://www.transparencymarketresearch.com/sample/sample.php?flag=S&rep_id=1688
However, there is marked volatility in raw material prices such as feldspar, bentonite, kaolin, and silica sand. This is a key factor likely to hinder the ceramic tiles market to an extent. On the other hand, the soaring demand for ceramic tiles flooring in several residential replacements, especially in flooring, in numerous developing economies has opened up exciting opportunities for market players.
Powered by WPeMatico