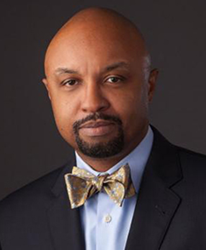 Attorney Vincent F. Cornelius – Joliet Criminal Defense Lawyer
The Law Offices of Vincent F. Cornelius is proud to announce that Attorney Vincent Cornelius has been recognized in the 2018 edition of "The Best Lawyers in America."
JOLIET, Ill. December 07, 2017
The Law Offices of Vincent F. Cornelius is proud to announce that Attorney Vincent Cornelius has been recognized in the 2018 edition of "The Best Lawyers in America." Cornelius is recognized in the practice area of criminal defense.
Best Lawyers is a peer review publication that annually compiles a list of the top five percent of practicing attorneys, organized by location and practice area. The publication conducted more than 7.4 million evaluations for the 2018 edition and chose approximately 58,000 attorneys in 140 practice areas.
Suburban Chicago attorney Vincent Cornelius is the founder of the Law Offices of Vincent F. Cornelius, with locations in Joliet and Wheaton, Illinois. He has more than 28 years of experience in criminal law, currently as a defense attorney and previously as a prosecutor. He recently announced his candidacy for Will County Circuit Court Judge in the upcoming 2018 election.
Cornelius served as president of the Illinois State Bar Association for 2016-17. He was the first African-American president in the association's 140-year history. During his career, he has also served as:
President of the Illinois Bar Foundation;
Chancellor of the Illinois Academy of Lawyers; and
Member of the Governor's Commission on Criminal Law Reform.
Cornelius has received several honors during his career. He has been named to the annual list of Illinois Super Lawyers since 2015. He has also earned:
The University of St. Francis' Martin Luther King Journey Award in 2014;
The Northern Illinois University College of Law Outstanding Alumni Award in 2010;
The NAACP's Medgar Evers Award in 2010; and
The Cook County State's Attorney's C.F. Stradford Distinguished Service Award in 2009.
The Joliet Catholic Academy Career Achievement Award 2017″
About the Law Offices of Vincent F. Cornelius:
Chicago area attorney Vincent Cornelius understands the importance of providing a thorough and aggressive defense in a criminal case. The Law Offices of Vincent F. Cornelius serves clients in Chicago and the surrounding suburban counties of Cook, Will, DuPage, Kane Kendall, Grundy, and Dekalb Counties. The Law office of Vincent F Cornelius handles all Felony, Misdemeanor and Juvenile offenses including drug charges, driving under the influence, violent crimes, property crimes, and white-collar crimes. If your case requires a seasoned and respected criminal defense attorney, contact the Wheaton location of the Law office of Vincent F. Cornelius by 630-665-6644 or the Joliet location at 815-723-7300. For more information, visit http://www.corneliuslaw.com/.
Powered by WPeMatico