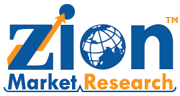 Sarasota, FL — 12/07/2017 — Zion Market Research has published a new report titled "Diabetes Care Devices Market by Glucose Monitoring Device (Blood Glucose Meters, Blood Glucose Test Strips, Lancing Devices, Continuous Glucose Monitoring Devices, HbA1c Testing Kits and Others) and by Insulin Delivery Device (Insulin Pumps, Insulin Syringes and Insulin Pens) – Global Industry Perspective, Comprehensive Analysis and Forecast, 2015 – 2021″.According to the report, the global diabetic care device market was valued at around USD18.50 billion in 2015 and is expected to reach around USD26.00 billion by 2021, growing at a CAGR of around 5.9% between 2016 and 2021.
Request Free Sample Research Report @ https://www.zionmarketresearch.com/sample/diabetes-care-devices-market
(Purchase Single User License at $4199)
Diabetes is a metabolic disorder that affects your pancreas ability to produce or use insulin. Insulin is a hormone secret by the beta cell of the islet of Langerhans of the pancreas. When your body turns the food which u eat into energy molecule glucose. In response to glucose, body secretes insulin which helps to transport glucose/energy to the cells. Insulin acts as a key to remaining energetic. It is a chemical message that tells the cell to open and receive glucose. If the body produces little or no insulin or are insulin resistant, too much sugar remains in your blood. Blood glucose levels are higher than normal for individuals. This results in diabetes. There are two main types of diabetes: Type 1 and Type 2. Type 1 is also known as insulin dependent diabetes mellitus whereas type 2 is known as noninsulin dependent diabetes mellitus.
For monitoring or management of blood glucose levels, a various device is used. These diabetes care devices include glucose monitoring device and insulin delivery device. Common test performed to diagnose diabetes by the physician includes pre and post lunch blood glucose test and HbA1c test.
Diabetes care device market is driven mainly by increasing the incidence of type 2 diabetes cases or noninsulin dependent Mellitus across the different part of the world. For instance, according to the International Diabetes Federation, China had the largest number of diabetic patients with around 96.2 million diabetic patients followed by India with around 66.8 million diabetic patients in 2014. Moreover, rising interest of the government in controlling diabetes is a key factor for fueling the growth of diabetes care device market. In addition, advance technological advancement in blood glucose monitoring and insulin delivery in blood are among the various factors which are directly responsible for increasing the growth of diabetes care device market. However, high costs or unaffordability of diabetic care device are the key limitations which directly affects the growth of diabetes care devices market. Nonetheless, the market for diabetes care devices exhibits high growth potential as the saturation level for the devices are expected to be very low. Advancement and innovation in technologies will further boost the market growth.
Inquiry more about this report @ https://www.zionmarketresearch.com/inquiry/diabetes-care-devices-market
Based on glucose monitoring device, the global market for diabetes care devices bifurcated into five types: blood glucose meters, blood glucose test strips, HbA1c testing kits, lancing devices and continuous glucose monitoring devices. Global glucose monitoring device market is dominated by blood glucose meters.The blood glucose monitoring device market is growing at a rate of 12% each year. Continuous glucose monitoring devices will show more innovations and technological advances. CGM devices are being widely used and saw growth of just under 23% in 2015.
Based on insulin delivery device type, the global market for diabetes care devices market is bifurcated into three types: insulin pumps, insulin syringes, and insulin pens. Globally, insulin delivery device market is dominated by insulin syringe and insulin pump in 2015. This growth is attributed due to increasing prevalence of type 1 diabetes mellitus. About 100,000 new cases of type 1 diabetes are diagnosed annually in North America. Human insulin serves as an only medication for treating type 1 diabetes mellitus.
In terms of geography, North America was the leading market for diabetic care device market in 2015 in terms of revenue generation followed by Europe due to the availability of advanced technologically and infrastructure.Furthermore, the rise in demand for antibiotics in countries like the U.S., Canada will increase demand of diabetic care device market in this region.North America accounts for approximately 40% of total market share of diabetic care device market.Whereas, Europe accounts for 23% of global diabetes care device market.Moreover, the diabetic care device market treatment market has the huge opportunity in emerging market like Asia Pacific, Latin America due to the huge patient base, public awareness, increase disposable income, government initiatives, and healthcare infrastructure.
Key market players of diabetes care devices market include Abbott Laboratories, Dexcom Inc.,Johnson & Johnson, Merck & Co., Becton, Dickinson and Company, Roche Diagnostics Ltd., Bayer AG, Acon Laboratories, Inc., Ypsomed AG, Novo Nordisk A/S, Medtronic plc, ARKRAY Inc, Terumo Corporation, Dexcom, Inc., and Sanofi.
Browse the full "Diabetes Care Devices Market" report at https://www.zionmarketresearch.com/report/diabetes-care-devices-market
This report segments the global diabetes care devices market as follows:-
Global Diabetes Care Devices Market: Glucose Monitoring Devices Analysis
Blood Glucose Meters
Blood Glucose Test Strips
Lancing Devices
Continuous Glucose Monitoring Devices
HbA1c testing kits
Others
Global Diabetes Care Devices Market: Insulin Delivery Devices Analysis
Insulin Pumps
Insulin Syringes
Insulin Pens
For Media Inquiry contact our sales Team @ [email protected]
Global Diabetes Care Devices Market: Regional Analysis
North America(U.S.); Europe(UK, France, Germany); Asia-Pacific(China, Japan, India); Latin America(Brazil); The
Middle East and Africa
Powered by WPeMatico