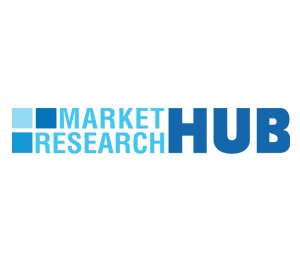 Albany, NY — 12/07/2017 — Market Research Hub (MRH) has included a first-hand report in its repository named "Managing a Healthy Lifestyle in UK – November 2017." This report offers detailed analysis and insights that are supported by important statistics and data. According to the report, about 15% of the people in the UK are of the opinion that they are obese. While consumers do understand the necessity of getting adequate sleep, eating healthy food, and doing daily exercises, there is a lack of awareness among the population on how to actually go about living a healthy life. This is where brands in the UK can support government initiatives to promote the well-being of all citizens by creating awareness of the benefits of leading a healthy lifestyle.
Request Free Sample Report: https://www.marketresearchhub.com/enquiry.php?type=S&repid=1380401
This report also provides recommendations on increasing public awareness pertaining to a healthy lifestyle. Some of the points mentioned in the report are:
– Scope for more assistance from brands to inspire healthy eating habits among the people
– Use of technology in facilitating daily workouts to maintain fitness and health
– Untapped space for brands to help consumers overcome stress and anxiety
– Public health drives raising awareness of concerns related to mental health
Managing a Healthy Lifestyle in UK: Key Report Insights
The report states that the obesity levels are high among the population of the UK, which is a major cause of concern for the government that is working to create increased public health awareness. As per the report, governmental campaigns also deal with the increasing awareness pertaining to mental health and the UK government leverages social media to reach a large segment of the population. The government also runs the 'This Girl Can' campaign to instill awareness of maintaining an active and healthy lifestyle for women in the UK. Technology is a great enabler here. Wearables and other fitness devices assist the people to track and maintain their levels of fitness, thereby creating a strict regimen of exercise and a healthy diet. The report states that the government is also taking adequate steps to educate the people about adopting healthy food habits. In this report it is stated that the young people are more anxious and stressed and to deal with it they need to adopt a healthy routine and indulge in stress busting activities such as listening to good music, eating healthy food and taking daily walks. The report also highlights the different measures taken by the UK government to tackle child obesity.
Browse Full Report with TOC- https://www.marketresearchhub.com/report/managing-a-healthy-lifestyle-uk-november-2017-report.html
Key Report Inclusions
The research report starts with an overview followed by a comprehensive yet succinct executive summary. What the reader needs to know is included in the overview section of this report. This report offers detailed analysis and insights backed by useful data and statistics. At the same time, introductory and top-level content is provided to help the consumer understand the various aspects covered in detail in this report. The report also provides information on the major factors anticipated to drive revenue growth of the market. The report presents the concept of body mass index (BMI) and the state of people's health over the forecast period of 2014 to 2017. The report also offers key insights about how people are tackling the feeling of stress and anxiety. At the end, the report features the appendix, various data sources referred to during the research study, a list of abbreviations used, other supporting information and the detailed research methodology adopted to arrive at the market information and insights.
Enquire about this Report- https://www.marketresearchhub.com/enquiry.php?type=enquiry&repid=1380401
About Market Research Hub
Market Research Hub (MRH) is a next-generation reseller of research reports and analysis. MRH's expansive collection of market research reports has been carefully curated to help key personnel and decision makers across industry verticals to clearly visualize their operating environment and take strategic steps.
MRH functions as an integrated platform for the following products and services: Objective and sound market forecasts, qualitative and quantitative analysis, incisive insight into defining industry trends, and market share estimates. Our reputation lies in delivering value and world-class capabilities to our clients.
Contact Us
90 State Street,
Albany, NY 12207,
United States
Toll Free : 800-998-4852 (US-Canada)
Email : [email protected]
Website : https://www.marketresearchhub.com/
Read Industry News at – https://www.industrynewsanalysis.com/
Powered by WPeMatico