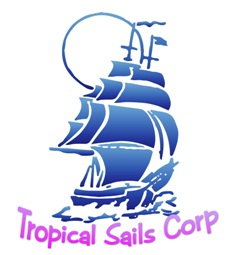 Surprise, AZ — 11/30/2017 — Do you belong to wonderful fans of astronomy and fascinating wonders of the world? If the response is in affirmation, it will be regretable if you don't avail yourself the opportunity to observe the Chile Solar Eclipse of December 14, 2020 from Pucon at the most conducive area of Vira Vira Hacienda- Relais & Chateaux. Enjoy your stay and relaxation in over-the-top rooms with marvelous rain showers, marvelous indoor and outdoor tubs, carved fireplace, attractive sitting area and sumptuous minibars. Enjoy the two-day tour with your personal riverside view and a local chef preparing delicacies of local meals from the Vira Vira Ranch and Gardens. The tours are planned as per your requirement including everything you wish to see. From volcano hikes to fishing and rafting, there is everything you want to see.
Proceeding towards the Solar Eclipse Tour 2020. The expedition will begin in Santiago and end in about two days where you will explore entire Santiago. For solar eclipse will pass overhead midday on 14th of December, 2020 in Pucon, Chile. The Hacienda Hotel Vira Vira is set in a picturesque and scenic location close to Pucon, Chile. It features a native park along the shores of the Liucura River. Introducing the new concept of vacation to life "The Elegance of Adventure". The name clearly indicates the meaning that the tour includes a large range of exclusive activities and excursions along with the "all-inclusive" stay at the hotel.
"The smell of wood and pine will awaken your senses for days," said Daniel Oppliger after staying at the Vira Vira for two nights. "It was like Sandals on steroids."
The plans of this Travel and Tour Agency (Tropical Sails in Surprise, AZ), is going to be a five-day memorable experience in which, one will not only live through the luxuries but will also observe the wonderful handiwork of God. The location is perfect for the eclipse, slightly elevated from the lake and ringed by the volcano and national parks.
For details about the two-night Santiago tour with the 4 night Vira Vira Hacience solar eclipse experience contact Tropical Sails Corp at www.tropicalsails.com or by calling 623-444-8195.
About Tropical Sails Corp
Tropical Sails Corp is a travel agency in Surprise, AZ. Tropical Sails Corp has been conducting Solar Eclipse Tour all over the globe since the year 1991.
Contact:
Daniel Oppliger
Company: Tropical Sails Corp
Address: 18189 W Weatherby Dr, Surprise, AZ 85374
Phone: 623-444-8195 / 623-760-7177 / 800-595-1003
Email: [email protected]
Website: http://tropicalsails.com/
Powered by WPeMatico