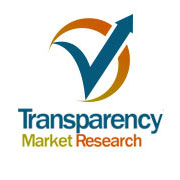 Albany, NY — 01/12/2018 — The global hybrid vehicles market witnesses the dominance of some large players, states Transparency Market Research (TMR) in a new report. In a competitive business landscape, key players are focused on technological advancements and strategic partnerships to surge ahead.
Prominent participants in the worldwide market for hybrid vehicles include General Motors Company, Ford Motor Company, Mercedes-Benz USA LLC, Toyota Motor Corporation, Nissan Motor Co. Ltd., BMW AG, Audi AG, Hyundai Motor Company, MAN SE, and Renault SA.
Obtain Report Details @ https://www.transparencymarketresearch.com/hybrid-vehicles-market.html
A report by Transparency Market Research (TMR) estimates the global hybrid vehicles market to be worth US$193.29 bn by the end of 2024 from its evaluated worth of US$75.52 bn in 2015, expanding at a CAGR of 10.3% between the forecast period of 2016 to 2024.
hybrid vehicles marketRising Vehicle Ownership Boosts Passenger Vehicle Segment
Among the various type of vehicles, passenger vehicles is anticipated to display a significant growth rate as demand for passenger vehicles is on the rise globally. Furthermore, the launch of technologically advanced passenger vehicles that are equipped with sophisticated machinery is anticipated to shape encouraging growth path for the segment. Region-wise, Asia Pacific is expected to lead in terms of revenue contribution over the forecast period. Japan registered impressive sales of hybrid vehicles in 2015, more than double the sales of hybrid vehicles recorded in the U.S. in the same year.
High Performance Factor and Rising Demand for Green Vehicles Favors Market
The demand for hybrid vehicles is prophesied to be on the rise owing to rising concerns of environmental deterioration due to emissions from conventional vehicles. The rapid exhaustion of oil reserves is also driving the adoption of hybrid vehicles. Electric vehicle operate on power which is obtained from vehicular batteries. These batteries can be charged at charging points that are either private or open. Hybrid vehicles allow drivers to switch between fuel and power mode as desired.
The rising trend of fuel conservation is anticipated to be a noteworthy trend to give impetus to the hybrid vehicles market. In the U.S., for instance, the overall consumer base of green automobiles is on the rise, thereby stimulating the growth of hybrid vehicles market. Strong demand from consumers for improved fuel productivity and demand for green vehicles has led to the launch of electric version of prominent existing vehicles.
The performance factor of hybrid vehicles over ordinary vehicles as the former do not require isolated alternators and motors is also stoking growth of hybrid vehicles market. The hybrid motors function on several engines and generators, which results in enhanced performance than what is offered by conventional vehicles.
Request a PDF Sample for this Research Report @ https://www.transparencymarketresearch.com/sample/sample.php?flag=S&rep_id=18926
High R&D Cost Driving up Selling Price Hits Sales
Despite encouraging demand for hybrid vehicles, the hybrid vehicles market is likely to witness challenges leading to impeded growth. High cost involved in the research and development of hybrid vehicles is percolating on the selling price, which is limiting sales of these vehicles. In addition, lack of trust associated with hybrid vehicles among end users is also likely to slow the growth of the overall market in the forthcoming years.
The review presented is based on the findings of a TMR report, titled "Hybrid Vehicles Market (Engine Type – Hybrid Electric-Petroleum Vehicles, Continuously Outboard Recharged Electric Vehicle (COREV), Hybrid Fuel (Dual Mode), Fluid Power Hybrid and Others; Vehicle Type – Passenger Vehicles, Light Commercial Vehicles, and Heavy Commercial Vehicles) – Global Industry Analysis, Market Size, Share, Growth, Trends and Forecast 2016 – 2024."
Powered by WPeMatico